Coastal Action, an environmental charity based in Lunenburg, N.S., has recently announced a new project that aims to assess the impacts of ghost fishing gear in Southwest Nova Scotia.
Abandoned, lost and discarded fishing gear (ALDFG) poses a pollution problem for the ocean—it can cause habitat degradation, indiscriminate fishing, entanglements, decreased catch rates, at-sea safety hazards and vessel damage, and has lasting environmental, social and economic impacts.
The Ocean Tracking Network (OTN) is among 40 partners on this new project and will use its new Edgetech 4205 side scan sonar technology to improve the retrieval process by identifying lost gear on the seafloor.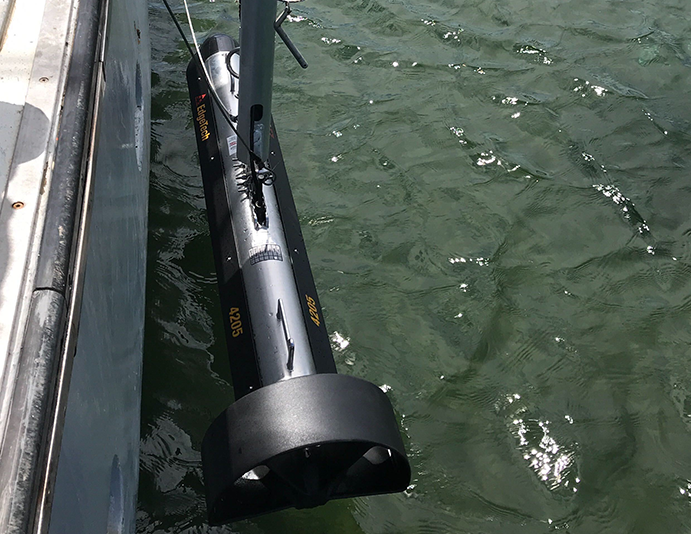 The new sidescan sonar, an Edgetech 4205, rated to water depth of 2000 meters. The sidescan can be used in two ways: mounted on the side of a boat for shallow areas (pictured above), or towed for deeper areas (see below).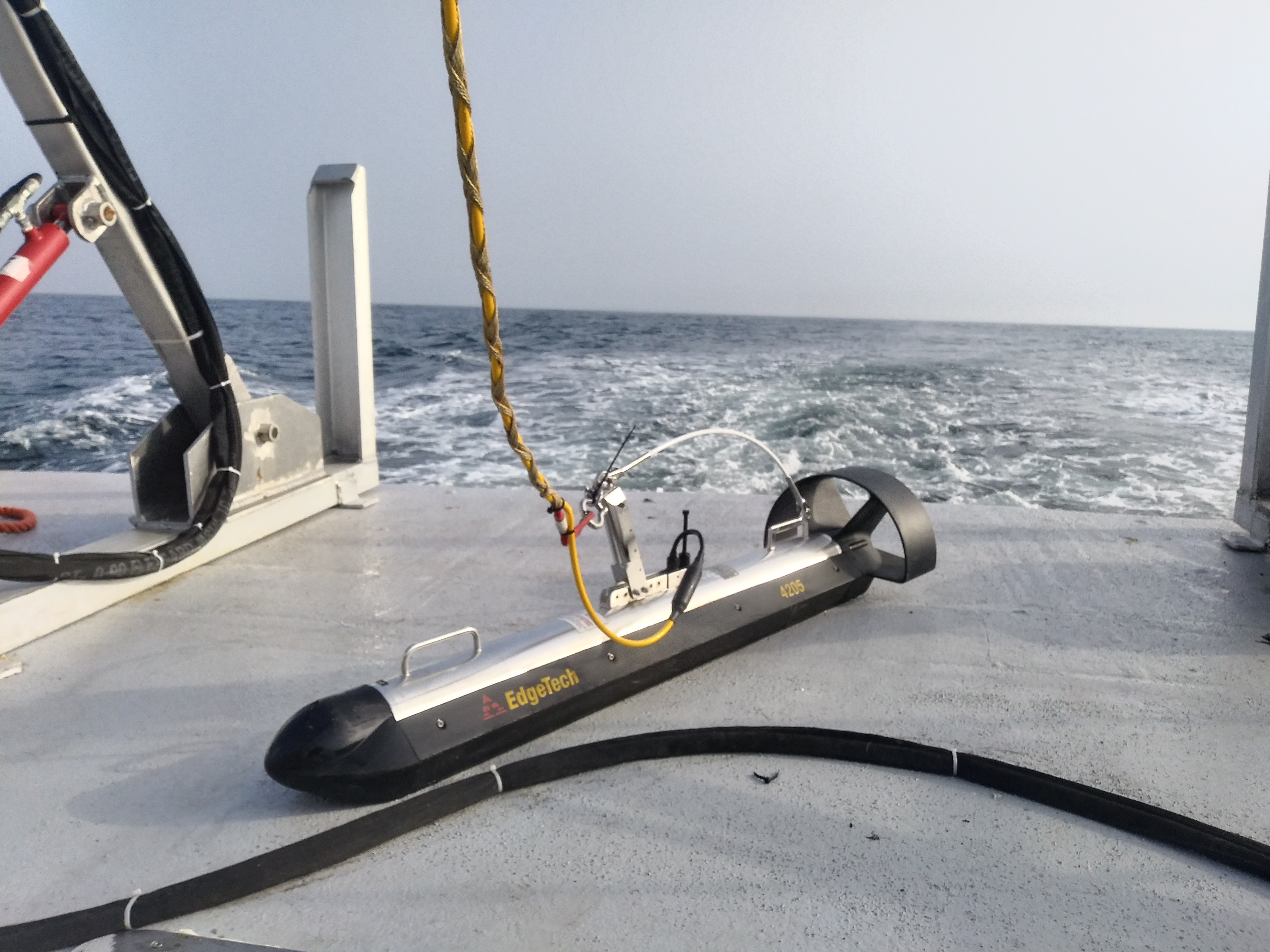 Coastal Action's project plans to implement waste management systems throughout the province to responsibly dispose of end-of-life gear, to retrieve and reuse, recycle or dispose of lost gear from targeted areas, and to conduct impact assessments during the retrieval process.
As part of these efforts, 10 harbours will be equipped with rope disposal bins and a company from Chester will begin recycling the collected rope into diesel fuel.
The two-year project will work collaboratively with industry, academia, and government to prevent, reduce, and assess impacts of ghost gear on the South Shore of Nova Scotia (LFAs 33, 34, and 35 – Nova Scotia only) from July 2020 to March 2022.
This project is the first of its kind in Southwest Nova Scotia, and will underpin collaborative efforts towards solutions for retrieving ghost gear in provincial waters.
Associated Press: