Gliders are a safe, energy-efficient tool for revealing life underwater. These marine autonomous vehicles can travel thousands of kilometres for months at a time, collecting data on marine animals and ocean ecosystems.
Gliders operate at a fraction of the cost of conducting ocean sampling by ship and reduce risk for field personnel. They are used in several areas of the Ocean Tracking Network's (OTN) research, including servicing moored equipment, as mobile acoustic receiver platforms, and monitoring whale distributions.
With funding from OTN, the Ocean Frontier Institute (OFI), the Marine Environmental Observation Prediction and Response (MEOPAR) Network and contributions from the Department of Fisheries and Oceans (DFO), and Research Nova Scotia, the Coastal Environmental Observation Technology and Research (CEOTR) group operates Canada's largest fleet of gliders—ten Teledyne Webb Slocum gliders and four Liquid Robotics Wave Gliders.
OTN gliders have completed more than 100 missions, travelling more than 100, 000km, while collecting over 200 million data points along the way in support of oceanographic monitoring and animal tracking in Atlantic Canada and beyond.
Liquid Robotics Wave Glider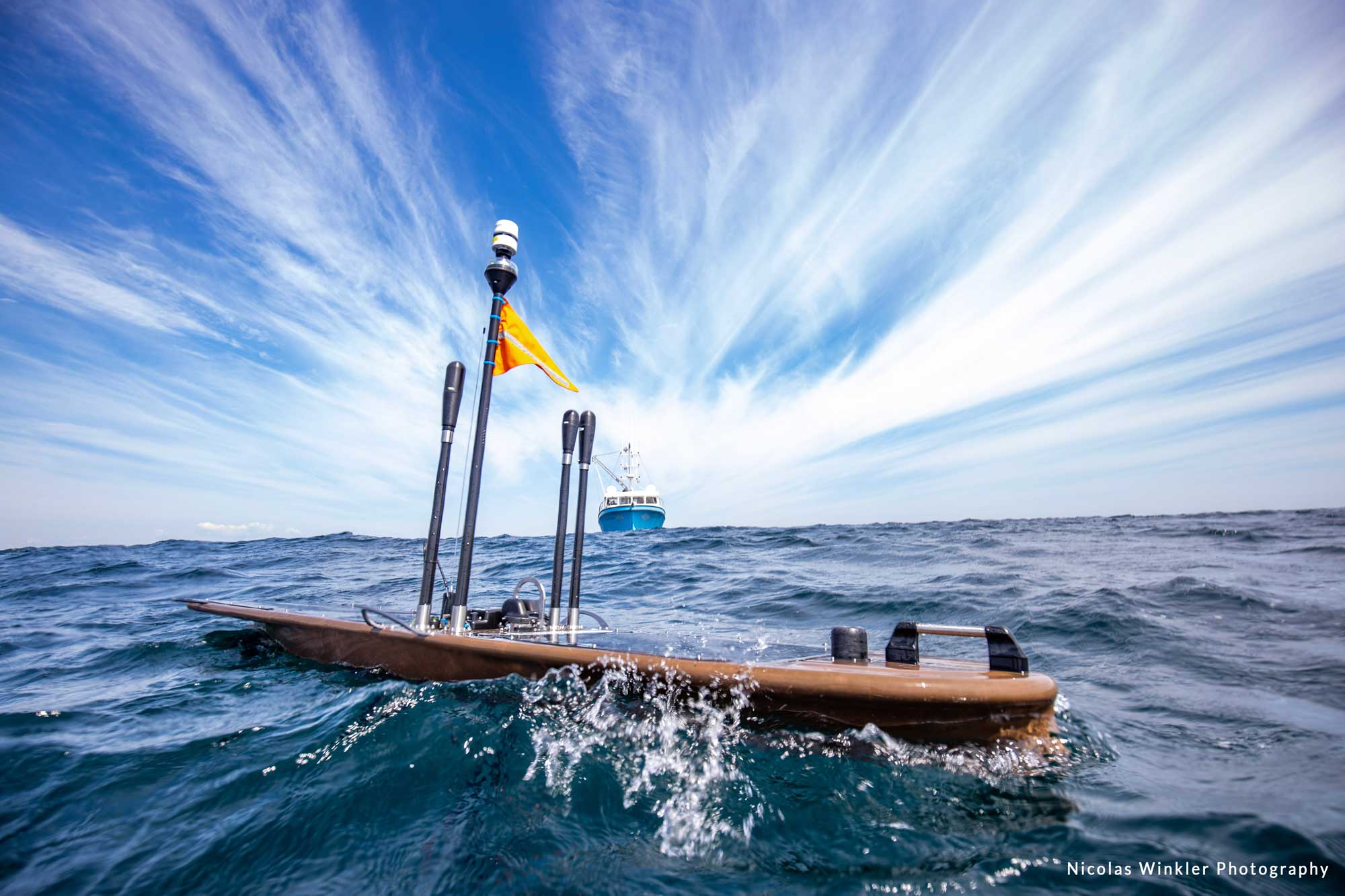 Wave Gliders are solar and wave powered
They collect information on weather and sea-surface conditions
Their primary purpose is to remotely off-load data from bottom-moored tracking stations through a subsurface acoustic modem.
Teledyne Webb Research Slocum glider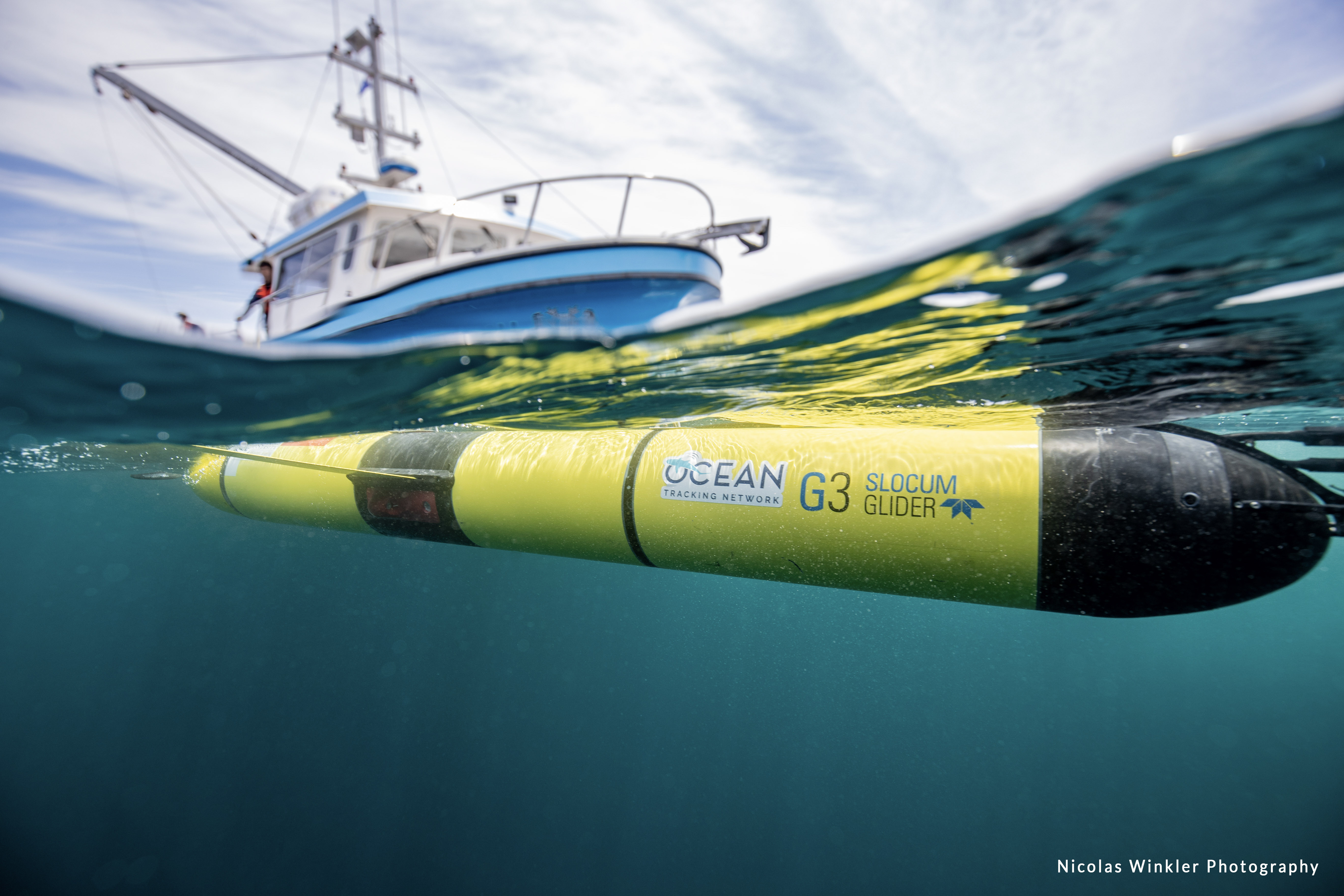 Slocum gliders are electrically powered
They spend the majority of their missions underwater collecting physical, biological and chemical information
While OTN Slocum gliders are primarily deployed in the Northwest Atlantic ocean, they have also carried out work in the Arctic and Pacific oceans.
Slocum gliders are also equipped with the same tracking units that bioprobes (tagged animals) carry to detect other tagged animals it encounters at sea.
CEOTR
CEOTR's capacity and expertise has facilitated collaborations with other groups, including MEOPAR's Whale, Habitat and Listening Experiment (WHaLE) and Transport Canada. Hydrophone-equipped gliders are used in the Gulf of St. Lawrence to "listen" for whale calls and transmit the animals' locations in near real-time to Transport Canada and DFO.  Results from the work aims to reduce the number of right whale-ship collisions and are assisting with the protection of critical right whale habitats such as the Roseway Basin off southeastern Nova Scotia.
Understanding the migration routes, and habitat use of right whales helps reduce the risk of accidental ship strikes and fishing-gear entanglements—the main causes of death for these critically endangered mammals.
For more information on glider operations and services, please visit the CEOTR website.