The SeaMonitor project, led by the Loughs Agency and supported by eight leading marine research institutions including the Ocean Tracking Network (OTN), is undertaking critical aquatic research to advance the conservation and management of the seas around Ireland, Western Scotland and Northern Ireland. Despite the challenges imposed by the COVID-19 pandemic, SeaMonitor was able to deploy part of its tracking infrastructure and tag a number of study species to identify migration patterns and critical habitats in the context of changing aquatic environments.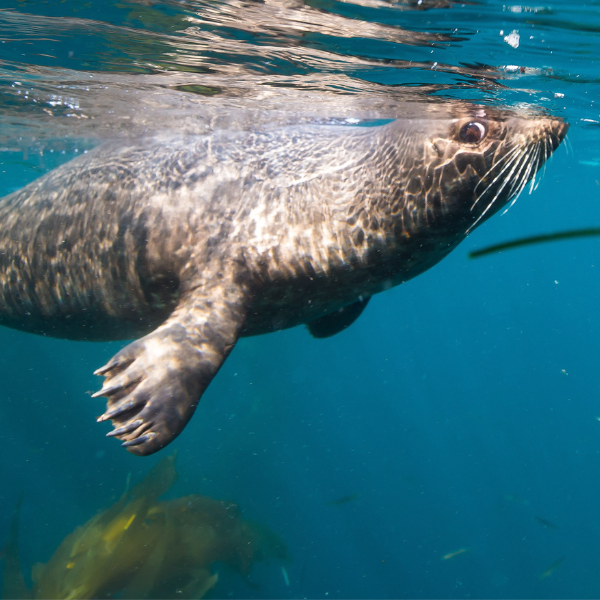 OTN is contributing both tracking equipment and expertise to the project by assisting with the deployment of acoustic receivers, and is also helping to equip the project's marine autonomous vehicles (gliders) with mobile transceivers, which will be used to collect animal movement data as well as oceanographic data.
"SeaMonitor is empowering and uniting scientists from Europe and abroad to tackle pressing management issues, provide global networking for scientists to efficiently use resources, and engage the public in project outcomes," said OTN Executive Director, Dr. Fred Whoriskey.

"We are pleased to provide technical support and guidance, as well as tracking infrastructure to SeaMonitor, which will contribute to the conservation of Europe's valued marine animals during this challenging and unprecedented time." 
Since April, scientists from across the partnership have managed to safely tag and release more than 250 fish from five rivers in the region. A series of listening stations were deployed from Malin Head, Ireland, to the island of Islay, Scotland, to record transmissions from aquatic species—such as basking sharks, dolphins, whales, and seals—that will be tagged and monitored by the project's scientists with support from the leading research institutions. Data downloaded from the listening lines in the fall will be cross-referenced in the OTN database, and will support the conservation of the study species and their habitats.
"Loughs Agency are proud to be leading the way alongside expert colleagues to deliver such significant and innovative marine research infrastructure that will ultimately help protect some of our most important and vulnerable marine species. The Agency's team together with project partners are continuing to work hard to ensure project objectives are delivered during these unprecedented times, while maintaining the appropriate social distancing and health and safety protocols for field work," said Loughs Agency Designated Officer, Sharon McMahon.
Funding for the SeaMonitor project has been provided by the EU's INTERREG VA Programme (Environment Theme), which is managed by the Special EU Programmes Body (SEUPB), to the tune of €4.7m. Match-funding for this project has been provided by the Department for Agriculture, Environment and Rural Affairs in Northern Ireland and the Department of Housing, Planning and Local Government in Ireland.
"I'm delighted to see such significant achievements for the Sea Monitor project given the significant challenges faced by all involved. This is a much-needed step forward for the conservation of a number of vulnerable species within our shared oceans," said CEO of the Special EU Programmes Body, Gina McIntyre.

"It only serves to highlight the benefits that are created through strong, mutually beneficial cross-border partnerships in the management of marine protected areas and species. Well done to all involved for advancing our understanding of our seas."
For more information about the project visit: www.loughs-agency.org/seamonitor or follow the project on Twitter (@SeaMonitor1)
 All media enquiries to Loughs Agency +44 (0) 28 7134 2100.