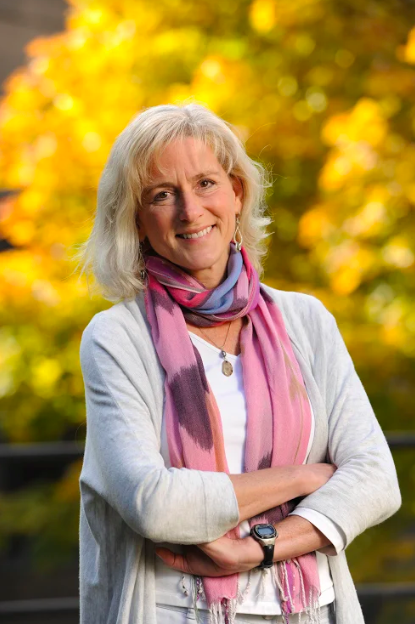 Ocean Tracking Network Scientific Director and Dalhousie University Biology Professor, Dr. Sara Iverson, has been recognized as an influential Canadian scientist and role model for Barbie's 60th Anniversary campaign.
Earlier this year, Mattel Inc. announced a new global licensing agreement with National Geographic to launch a line of five career dolls and playsets with a focus on research, science and exploration—fields where women have historically been underrepresented— to send the message that You Can Be Anything. The product line up, which will be released this fall, features Barbie as a wildlife conservationist, an astrophysicist, a wildlife photojournalist, an entomologist and a polar marine biologist.
To celebrate the launch of the new dolls and playsets, Barbie will be hosting a contest offering four Canadian girls the chance to live out their career dreams through one-on-one experiences with real-life mentors, including Dr. Iverson. A recent study shows that starting at age 5 many girls begin to develop limiting self-beliefs. They stop believing that their gender can do or be anything. This is the Dream Gap. These once-in-a-lifetime experiences are one way that Barbie is working to close The Dream Gap.
"We're honoured to partner with incredible women like Dr. Iverson to help girls experience first-hand some of the careers available to them today," says Lisa Perry, Barbie Brand Manager, Mattel Canada Inc. "We've been offering girls the opportunity to participate in the You Can Be Anything program for four years now and it's inspiring to see the difference it's made in some of our winners' lives, especially when it comes to self-confidence."
Dr. Iverson studies how marine animals adapt to and exploit their environments and she uses her research to better understand the biology of free-ranging animals and their populations, as well as their food webs and ecosystems. She has studied seals, sea lions and fur seals throughout the Northwest Atlantic, Arctic, and North Pacific oceans, the Bering Sea and even the Hawaiian Islands. She has also studied polar bears across the Canadian Arctic, whales in the Beaufort and Chukchi Seas, and seabirds in the Bering Sea, Aleutian Islands and Gulf of Alaska. Many young women have been trained in Dr. Iverson's lab and field programs and have been inspired by the huge, varied and fascinating fields that cut across marine biology. These women have gone on to occupy professional positions in academia, industry and the private sector, and are themselves now mentoring more young women to become the next generation of marine biologists.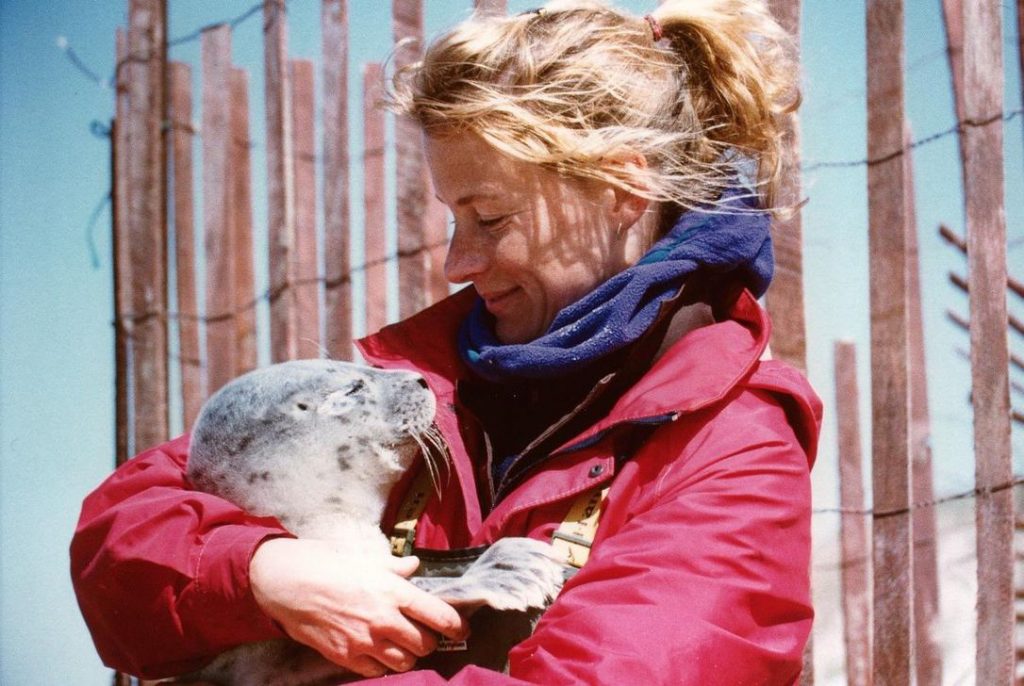 On July 24 and 25, Dr. Iverson and one lucky winner will undertake a blue shark tagging trip in the Northwest Atlantic, the gateway to the Arctic, for a truly immersive experience.
"Mattel's partnership with National Geographic is a terrific opportunity to encourage young girls to dream – and to pursue those dreams – and to expose them to the fascinating world of science and conservation," says Dr. Iverson. "What better way to play with Barbie than having it inspire girls to imagine and to understand that they can pursue any career they're passionate about. I'm really pleased to help girls get excited about marine biology and the importance of understanding the ocean, and to play a role in giving them a chance to make their dreams a reality."
The winner will also have the opportunity to visit Dalhousie University to understand what it means to be a marine biologist, meeting with and learning from some of Dr. Iverson's impressive students. They may also experience the Aquatron Laboratory at Dalhousie University, Canada's largest university aquatic research facility.
"This is well-deserved recognition for a world-class scientist," says Dr. Alice Aiken, Vice President Research and Innovation at Dalhousie University. " With innovative research that is helping to understand and protect the ocean and its inhabitants, there is no better mentor for young girls than Dr. Iverson. We are incredibly proud to have her as a faculty member."
To learn more about The Dream Gap, please visit barbie.ca/dreamgap.