Over the last week, research scientists undertook a Remotely Operated Vehicle (ROV) trial mission at Dalhousie University's Aquatron Laboratory in collaboration with OTN's field team. The experience provided NSCC students with a glimpse into the real-world application of ocean technology.
Etienne Mfoumou, a research scientist with NSCC's Engineering Technologies Research Team, led the project funded by OERA (Offshore Energy Research Association). Through the controlled environment of the Aquatron, NSCC students were able to test the ROV's response to various tide scenarios, which mimic the high tides typical of the Bay of Fundy. These tests will validate simulations and improve the accuracy of future modelling. The results will be used by researchers, industry professionals and students working on hydrodynamic modelling.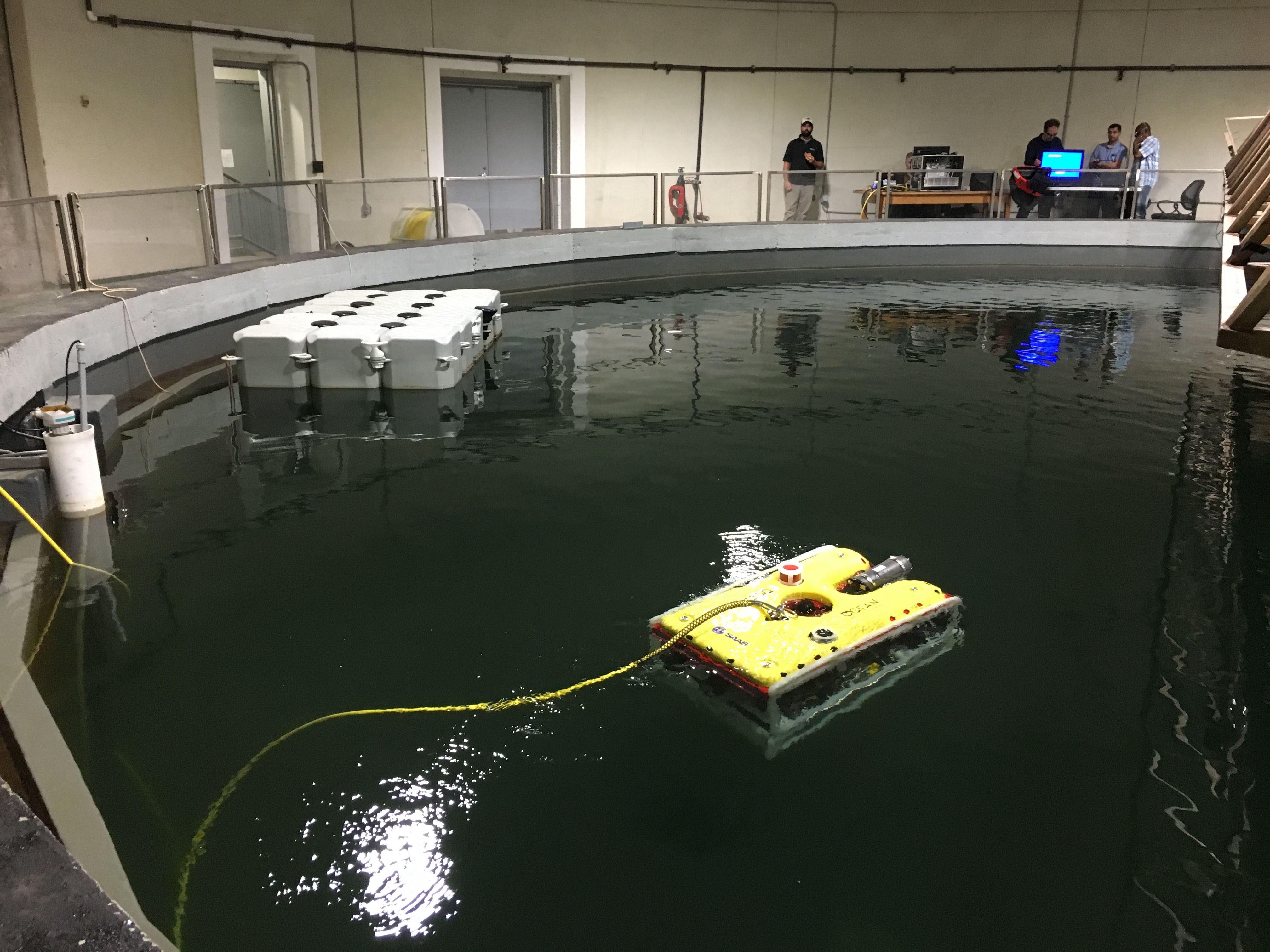 OTN provided the ROV for this research project along with the technical expertise of ROV Technician, Mike Roberts. The project also provided an opportunity to showcase the real-world application of technology for NSCC students in the Ocean Technology Program. Students had the chance to observe the experiment and even try their hand at operating the ROV once the trials were complete.
"It's really beneficial to gain first-hand experience and see this equipment in action after learning about the theoretical side in the classroom, especially now, at the start of the program," said Chuck Taylor, one Ocean Technology student who started the Advanced Diploma program at NSCC this fall.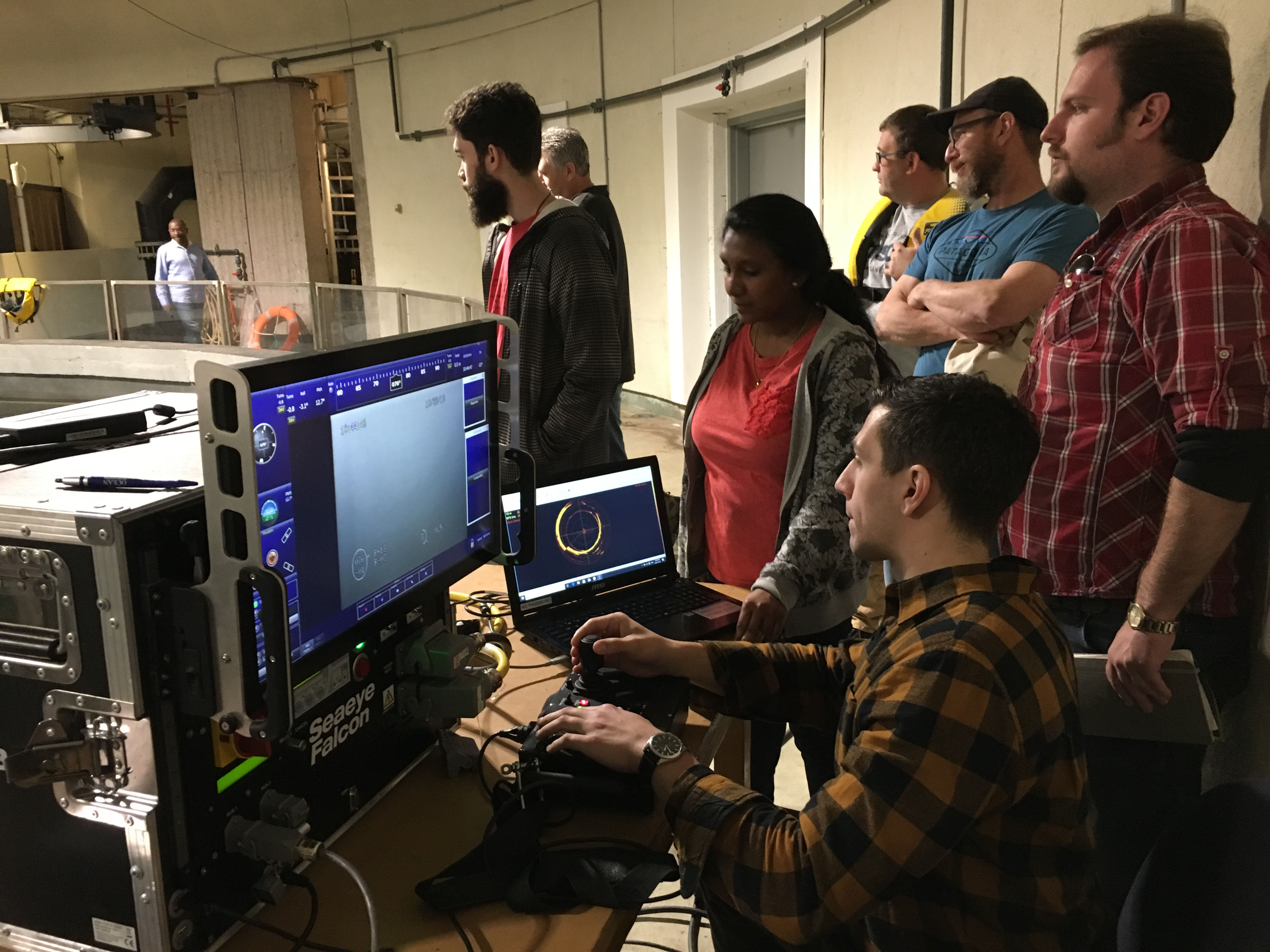 This is the first time OTN has collaborated with NSCC students to provide an opportunity to experience the technology used in its global aquatic tracking monitoring efforts. While OTN has traditionally provided placement opportunities for the students in the Ocean Technology Advanced Diploma, this is just the beginning of a new partnership with NSCC and COVE to help facilitate further hands-on learning experiences for students.
"It's hard to know what to do after completing school but, opportunities like this help you to understand what's possible once you're ready to enter the workforce," said Neil MacDonald, a recent graduate of the program.