Brendal Townsend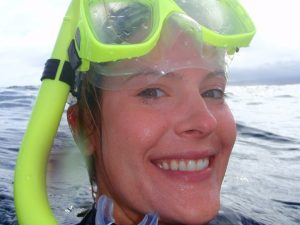 Brendal Townsend is an inspiration for all those who care about the ocean. Her relentless dedication to ocean conservation and management is rooted in an appreciation for fragile marine ecosystems.
Before taking on her role as Senior Program Manager at OTN, Brendal spent years developing a passion for marine conservation. She worked as an active dive instructor in Central America, as Lab Manager for the Boris Worm Marine Conservation Biology Group, and as Program Manager for the Transatlantic Ocean System Science and Technology program.

Brendal received her Master of Marine Management degree with the Marine Affairs program at Dalhousie University in 2011. She remains active in the scientific and outreach community by instructing an undergraduate course on sharks, skates, and rays, in collaboration with the Ocean Tracking Network. Additionally, Brendal has appeared on various radio and television programs across Canada to discuss her work.