Dr. Sara Iverson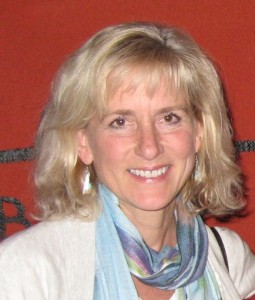 Dr. Sara Iverson is the Scientific Director of the Ocean Tracking Network (OTN), both the international joint venture component, funded by the Canada Foundation for Innovation (CFI), and the 7-year OTN Canada Research Network, funded by the Natural Sciences and Engineering Research Council (NSERC).
She is a professor in the Department of Biology at Dalhousie University and currently holds the title of University Research Professor for distinction in scholarship; she is also a former NSERC E.W.R. Steacie Fellow. Sara received her BSc from Duke University and conducted her PhD in comparative physiological ecology jointly at the Smithsonian Institution in Washington DC and the University of Maryland.
Sara's primary research focus is understanding how animals adapt to and exploit their environments, and the physiological and biochemical mechanisms that constrain or provide opportunities for them to do so. Her research program uses a suite of tools ranging from biochemical tracers to energetic measurements to tracking studies to better understand the biology of marine vertebrates (primarily marine mammals and seabirds) and the food webs within which they function.
Affiliations: Dalhousie University
Areas of Expertise: Marine animal physiological ecology
Home Page URL: http://fatlab.biology.dal.ca