Richard Davis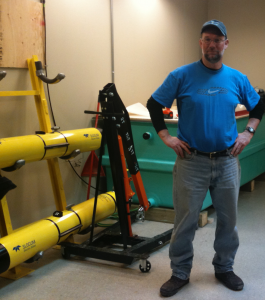 Richard received his Bachelor of Science in aquatic biology and his Masters in Oceanography from the University of Texas at Austin, working with Dr. John Cullen on measuring primary productivity in highly turbid waters.
After a brief stint at the University of Washington and NOAA, both in Seattle, he moved to Halifax, NS, to work once again with Dr. Cullen at Dalhousie University on various projects, including measuring the effects of increased UV due to ozone depletion on Antarctic phytoplankton and deploying the first automated research buoy system in Canada.
Richard has been manager of the glider program at Dalhousie University since its inception by the Ocean Tracking Network. He has overseen the program develop into the most operational glider group in Canada.  When the Marine Environmental Observation Prediction and Response (MEOPAR) Network Centre of Excellence began, he became the technical team lead for the observation core, overseeing the ocean observation support team servicing the east coast of Canada.