Dr. Fred Whoriskey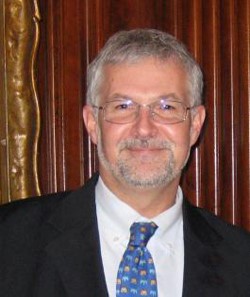 Fred was born and raised in Massachusetts. He graduated from Brown University in Providence, Rhode Island in 1976, and worked for five years at Woods Hole Oceanographic Institution (WHOI) before beginning Ph.D. studies at l'Université Laval in Quebec City.
He graduated in 1984 and held a NATO postdoctoral fellowship at the University College of Wales in Aberystwyth, UK. He was a Professor at McGill University from 1986 – 1995, then joined the Atlantic Salmon Federation in 1995, where he served as Vice President, Research and Environment and responsible for directing the Federation's science activities until 2010. While at ASF, he developed the organizations sonic tracking programs, which have included work on Atlantic salmon juveniles and adults, American eel, Atlantic cod, and alewives.
Fred's research interests are in fish biology and ecology, and the impacts of exotic species on native ecosystems. He has been heavily involved in public policy issues, especially with regards to environmental impact assessments, and has worked extensively in public education. He received a Gulf of Maine Visionary Award in 2008, and is a frequent public speaker.
Fred served on the Board of AquaNet (Canada's National Centre of Excellence in Aquaculture), and Chaired the Board of the Huntsman Marine Science Centre. Fred became Executive Director of the Ocean Tracking Network of Dalhousie University in June, 2010.
Affiliations: Dalhousie University; Atlantic Salmon Federation
Areas of Expertise: Fish biology and ecology, environmental impacts and policy