The Ocean Tracking Network is a global aquatic research, data management and partnership platform headquartered at Dalhousie University in Halifax, Nova Scotia, Canada.
No attempt to unite world aquatic telemetry activity had been undertaken before OTN accepted the challenge. Responsibilities for creating and housing the OTN headquarters and staff, establishing binding collaboration agreements with a vast array of international partners, and servicing the administrative needs of a network with global reach and unique needs was made possible by Dalhousie University. Dalhousie, with its long history as a major ocean research institution, was uniquely qualified for the task. The institution's knowledge of how ocean research gets done, coupled with the professional services available in its legal, purchasing, research services, finance, human resources and other fields, were instrumental in making the first 10 years of OTN a success.
Photograph courtesy of Dalhousie University
Since 2008, OTN has been deploying state-of-the-art ocean monitoring equipment and marine autonomous vehicles (gliders) in key ocean locations and inland waters around the world.
OTN has established partnerships with a global community of telemetry users and stakeholders to document the movements and survival of aquatic animals in the context of changing ocean environments.
The Ocean Tracking Network/Marine Environmental Observation Prediction and Response Network (MEOPAR) glider crew deploys a Wave Glider on a mission in Atlantic Canada.
Photograph courtesy of MEOPAR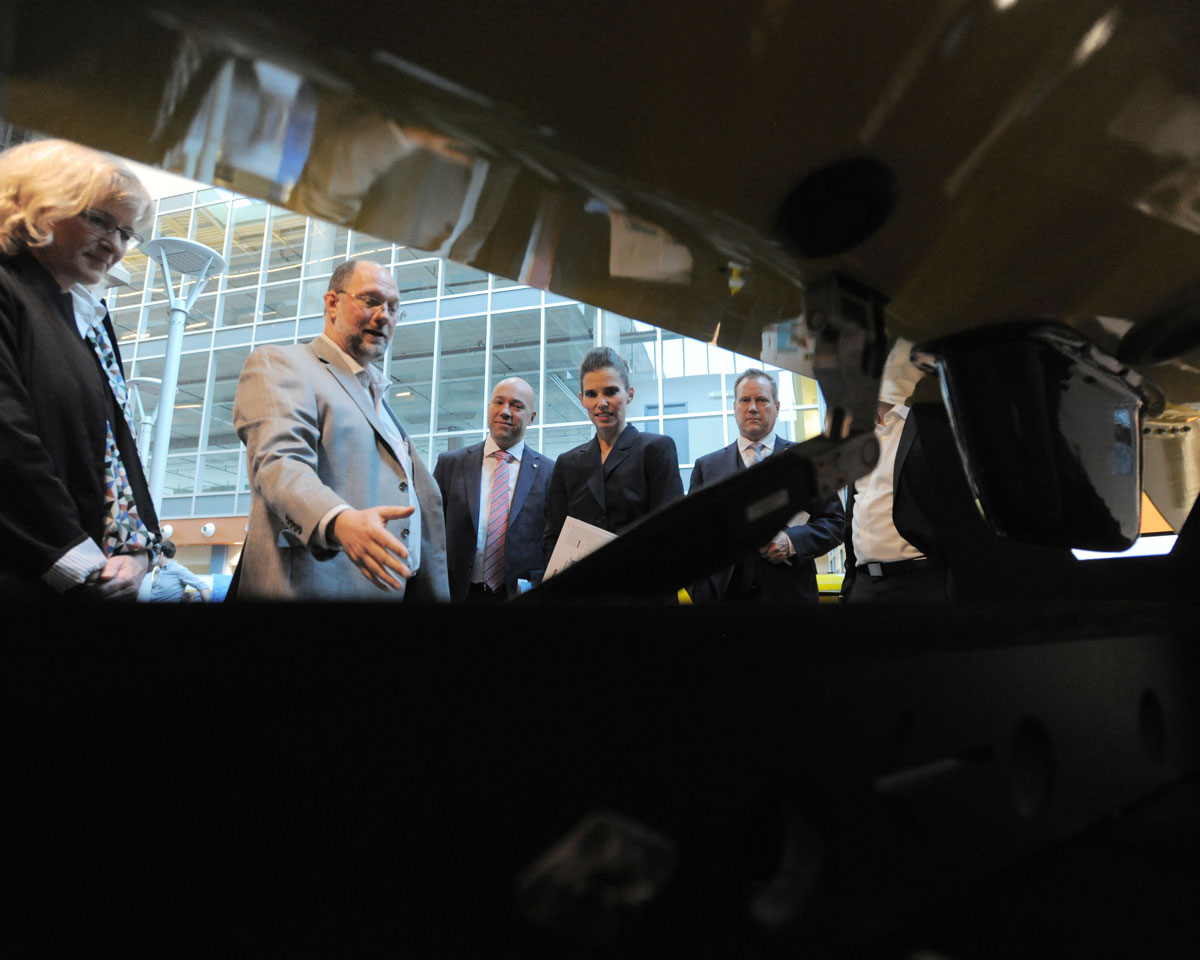 Knowledge generated by OTN is used by scientists, managers, policy-makers, industry, Indigenous and coastal communities and the general public.
Canada's Science Minister, the Honourable Kirsty Duncan (second from right), and Halifax MP Andy Fillmore (centre) tour the Steele Ocean Sciences Building and learn about OTN/MEOPAR gliders.
Photograph courtesy of Dalhousie University
OTN is tracking more than 160 keystone, commercially important and/or endangered species including marine mammals, sea turtles, squid, snow crab, lobster, and fishes such as sharks, sturgeon, eels, tuna, salmonids and cod.
Photograph by Lloyd Bond
mission
To inform the sustainable management of
aquatic animals by providing knowledge
on their movements, habitats and survival
in the face of a changing global environment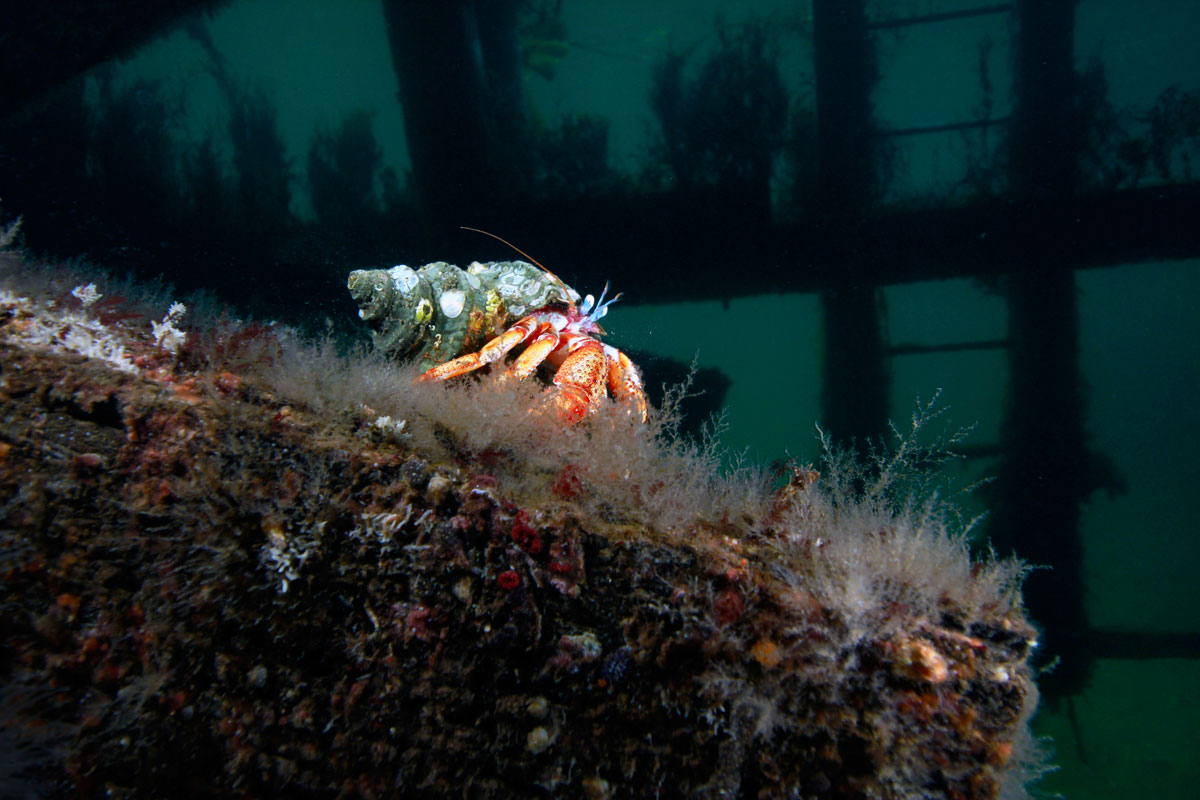 Objectives
Develop and use tracking technologies
to identify critical habitats and
migration pathways of aquatic animals
Foster national and international research collaborations that provide the foundation for stronger and more effective global aquatic management
Maintain a global data warehouse to store animal tracking records, to connect researchers on an international scale and to create new data tools
Provide guidance in the development of strategies for research activities, analysis, integration and dissemination of data and knowledge generated
Photograph by Lloyd Bond
OTN: A formula for innovation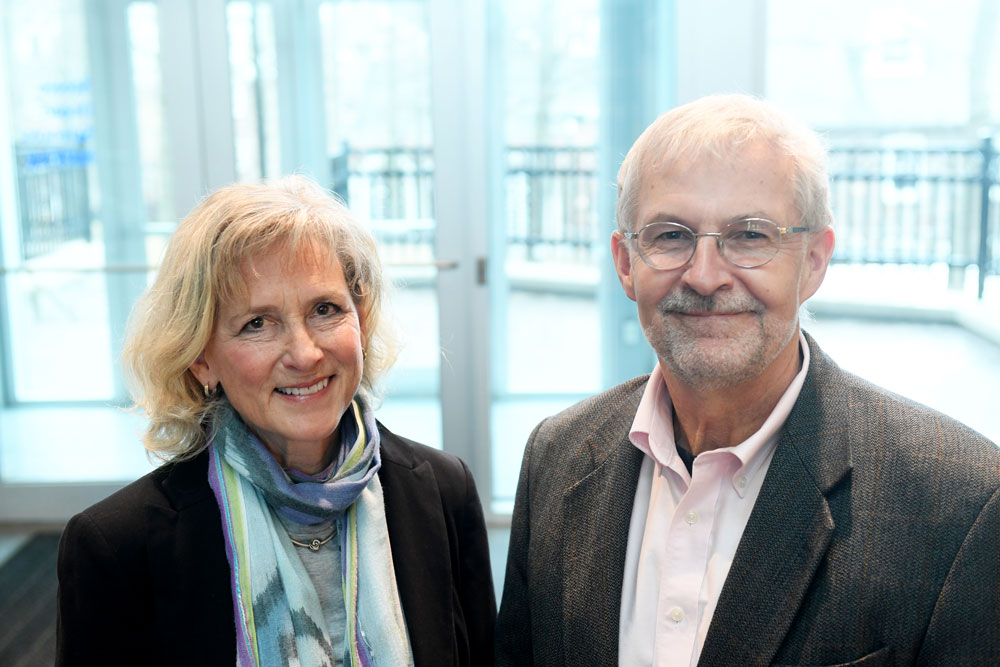 It's a great pleasure to present this reflection on OTN over its first 10 years. Together, we have had the opportunity to co-lead the Network since its inception and we take tremendous pride in seeing the immense progress and achievements to date.
Since 2008, OTN has been creating a unique global research, conservation and infrastructure platform that tightly integrates biological, oceanographic and social sciences; promotes technological innovation; and fosters collaborative partnerships across sectors and around the world. OTN brings to international science its unique perspective as a global biological ocean observing platform and is an important international science ambassador for Canadian diplomacy. It's a winning formula. OTN now serves more than 400 national and international researchers from more than 30 countries, has helped to train hundreds of students and is providing knowledge that's changing our understanding of the natural world to better manage the world's aquatic resources.
OTN grew out of the Census of Marine Life and a dream held by Census Chief Scientist Dr. Ron O'Dor. OTN was launched through the visionary pairing of infrastructure support from the Canada Foundation for Innovation (CFI) with research funding from the Natural Sciences and Engineering Research Council (NSERC) and the Social Sciences and Humanities Research Council (SSHRC).
Dalhousie University, OTN's host institution, and in particular the university's senior administration has contributed critical resources since OTN's inception to develop and foster an extremely successful model for a collaborative institutional initiative.
Industry partners such as VEMCO further strengthened OTN's platform through investments in the research and development of new technology. OTN also benefited from critical support and engagement from Fisheries and Oceans Canada (DFO), other research and government agencies, international academia, as well as Indigenous communities and working groups, organizations and members of the public. This unique formula created a nimble global science program and has enabled OTN to unlock the potential of Canada's world-class aquatic research community.
OTN is about discovery in service to people. We're proudest of OTN's commitment to, and leadership in, connecting people—from young trainees to senior researchers, and across communities, stakeholder groups, institutions and countries. This has built impactful collaborations, broken down traditional barriers in data sharing and contributed globally to the protection of our oceans.
These connections have been especially important in developing the rich interdisciplinary and collaborative training environment that OTN provides to students and postgraduates. OTN continues to train specialists in strategic priority areas such as interdisciplinary sciences, engineering, marine policy and conservation. Likewise, OTN has proudly helped to progress the paths of early-career researchers and faculty members by supporting their work and advancing their candidacies for national and international awards. The benefits of this are clear: we've seen our new professionals make significant achievements in interdisciplinary research methods, develop commercial spin-off companies and provide game-changing revelations about aquatic organisms that are informing critical policy and management decisions.
OTN has also built a very special culture, one dedicated to making all of our researchers succeed and where, despite the weight and responsibility of the mission, our staff and partners find joy every day in their work. This culture shined through during OTN's appearances on the Discovery Channel, the Rick Mercer Report and the Amazing Race Canada, as well as with our recent collaboration with Big Spruce Brewing to release a wildly successful beer that raised funds for ocean conservation and education initiatives.
We owe a huge debt of gratitude to our governance volunteers, especially OTN's Council and the Scientific and Data Advisory Committees for their unwavering support, service and advice; for their understanding that innovation cannot happen without risk; and for openly sharing their excitement about OTN's achievements. We especially acknowledge OTN staff members for their work and dedication—and for making it a pleasure to come to work every day.
We look forward with great confidence and anticipation to the next phases of OTN and to carrying forward the values that have made OTN a global leader in tracking, connecting and transforming ocean sciences.

Scientific Advisory Committee (SAC)
The OTN SAC advises and reports on the planning and coordination among all projects under OTN Canada. This group assists OTN in ensuring that the science undertaken in Canada aligns with the Network's international strategic direction and that OTN work in Canada addresses national priorities.
The best thing OTN has done is serve as a platform for connecting diverse learners, scientists, knowledge holders and decision-makers. These connections have led to new ideas, papers, collaborations, learning opportunities and partnerships that have established Canada as a leader in aquatic conservation sciences.
Dr. Steven J. Cooke
Chair of the OTN SAC
Canada Research Chair in Fish Ecology
and Conservation Physiology
Director of the Institutes of Environmental Science and Integrated Science
Professor of Environmental Science and Biology, Carleton University
Department of Biology, Carleton University
Photograph by Luther Caverly
International Scientific Advisory Committee (ISAC)
The ISAC's role is to guide, advise and integrate the planning of Canadian and international research projects. This group assists in ensuring that science undertaken around the world is consistent with OTN's strategic direction and priorities.
OTN has drawn together a global community of scientists, managers, policy- and decision-makers who are focused on the health and interconnectedness of our marine ecosystems. It has put Canada at the forefront of what is now a truly global network, integrating across the disciplines and providing a clear path for sustained ocean observing into the future.
Dr. Robert Harcourt
Chair of the OTN ISAC
Professor of Marine Ecology and Facility Leader,
Animal Tracking, Integrated Marine Observing System (IMOS)
Department of Biological Sciences, Macquarie University, Australia
Council
The OTN Council's mandate is to provide independent, external stewardship of OTN on behalf of Dalhousie University, CFI and other OTN stakeholders. The current OTN Council is comprised of Canadian and international industry, research and policy leaders who are lending their expertise to assist in the strategic planning, management, growth and positioning of OTN.
Empowering stakeholders is at the core of OTN's mandate. Fisheries research touches every corner of the world, creating global impact by generating regionally relevant information. OTN's ability to connect end users is unique and far reaching, a legacy of revolutionary research and collaboration that has significantly enhanced our capacity to predict and plan in the face of climate change and human influence.
Dr. Peter Harrison

Chair of the OTN Council
Professor Emeritus, School of Policy Studies,
Queen's University
Former Deputy Minister of Natural Resources Canada
and Fisheries and Oceans Canada (DFO)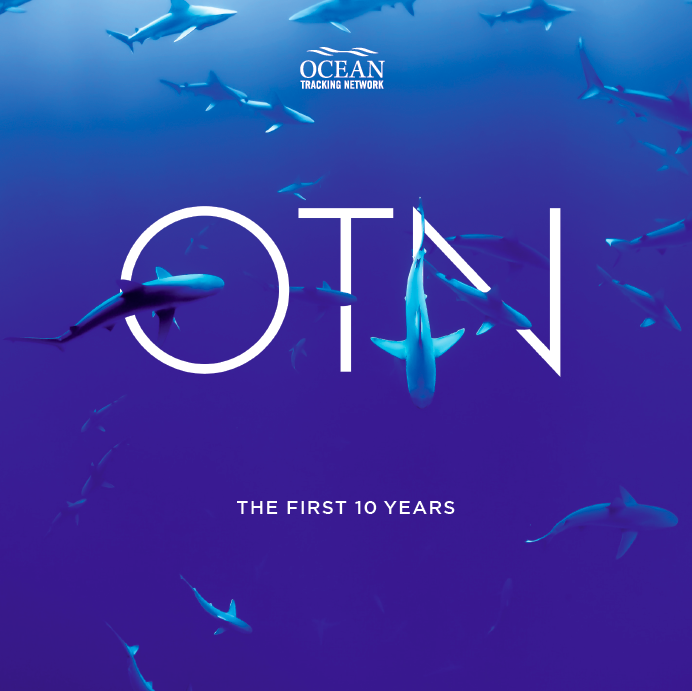 Ocean Tracking Network
General inquiries:
+1 (902) 494-4101
Found equipment
+1 (902) 494-2357
Media inquiries
+1 (902) 494-4405