LATEST NEWS:
The Canada Foundation for Innovation invests in OTN:

The Honourable Kirsty Duncan, Minister of Science and Sport, announced $160 million for research labs in Canada on Monday. The funding comes from the Canada Foundation for Innovation's Major Science Initiatives Fund (CFI-MSI), part of a historic $4 billion federal commitment to empowering science and research innovation in Canada, of which approximately approximately $2.3 million will support operations at the Ocean Tracking Network. Read more here.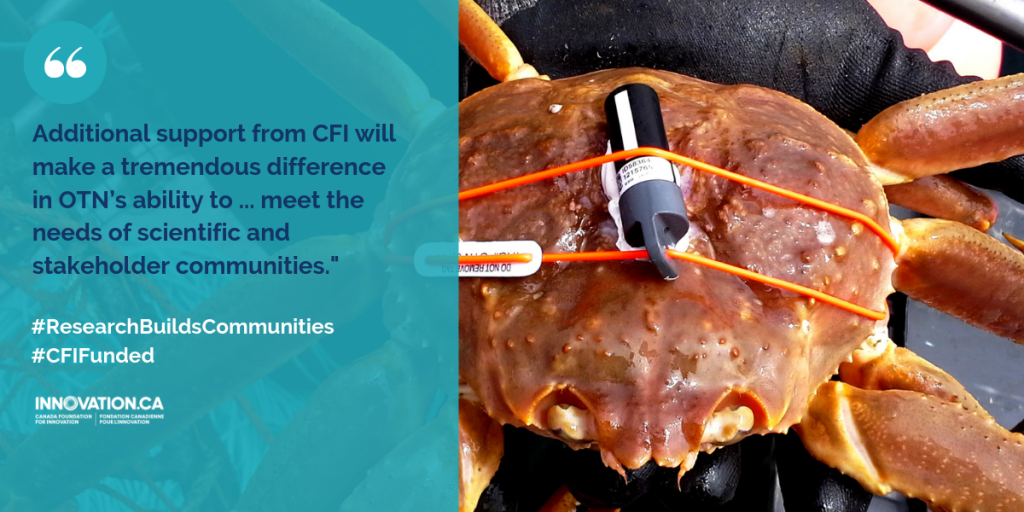 2019 OTN SYMPOSIUM: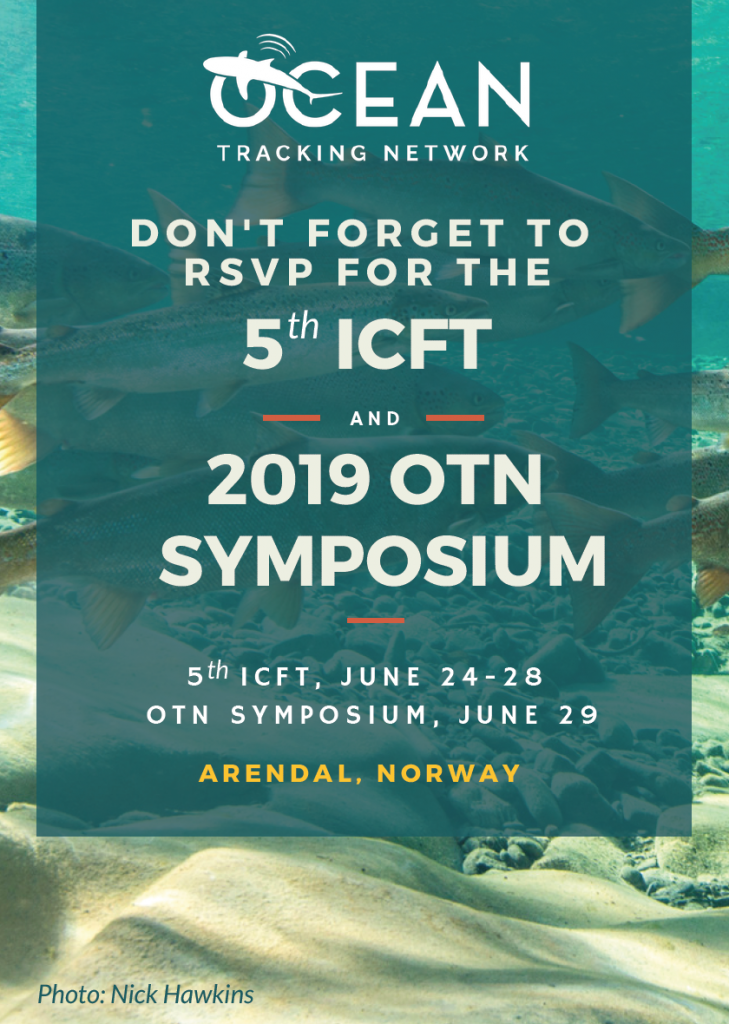 Please save the date for the 2019 OTN Symposium immediately following the 5th ICFT in Arendal, Norway. 

The OTN Symposium will begin on the evening of June 28, accompanied by a full day of workshops, discussions and presentations on June 29. 

Topics and activities will include:
Student presentations
Next generation problem solving and integration
Continuation of ideasOTN—synthesis and publication
Technical best practices workshop
Risk assessment and management opportunities
Developing and integrating key research themes
To RSVP for the OTN Symposium, please email OTN Special Projects Manager Amy Hill by June 1, 2019: amyhill@dal.ca

We look forward to seeing you there!
ICYMI: The OTN 10 Year Report highlights OTN Canada research and select global projects. The synthesis encapsulates eight years of training and infrastructure advancements that were made possible through the paired CFI-NSERC-SSHRC IJVP funding. This book highlights the Network's accomplishments, training and partnerships over its first decade under its core mandates to track, connect and transform.
Explore the synthesis in full here.
UPCOMING EVENTS: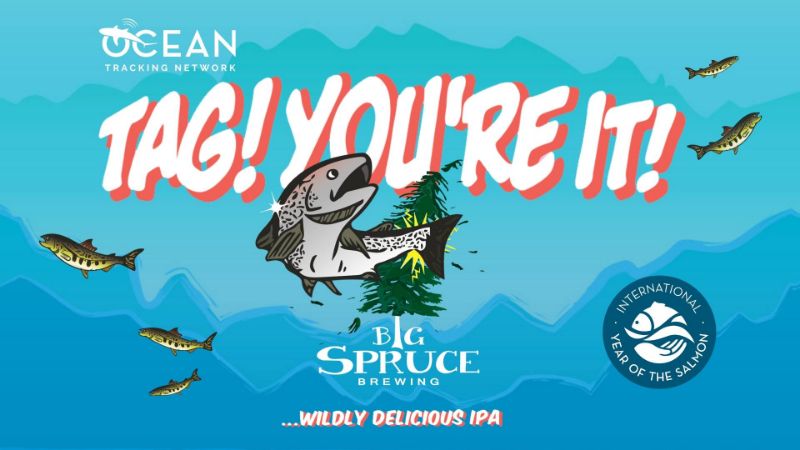 May 3, HopYard Halifax: Big Spruce Tag! You're It! Launch with Ocean Tracking Network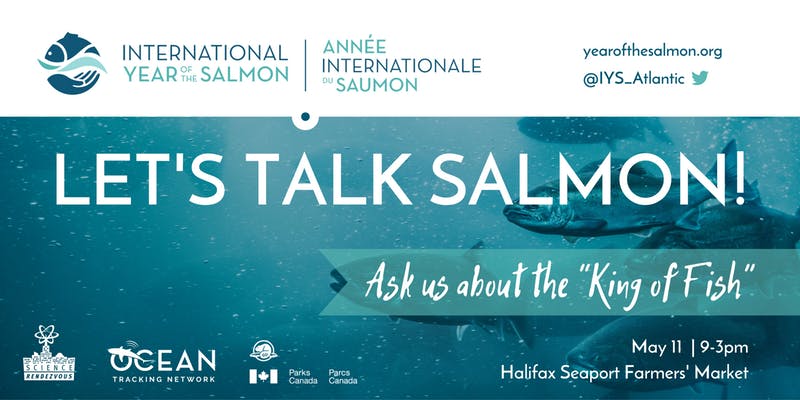 May 11, Halifax Seaport Farmers' Market: Science Rendezvous with Ocean Tracking Network and SuperNOVA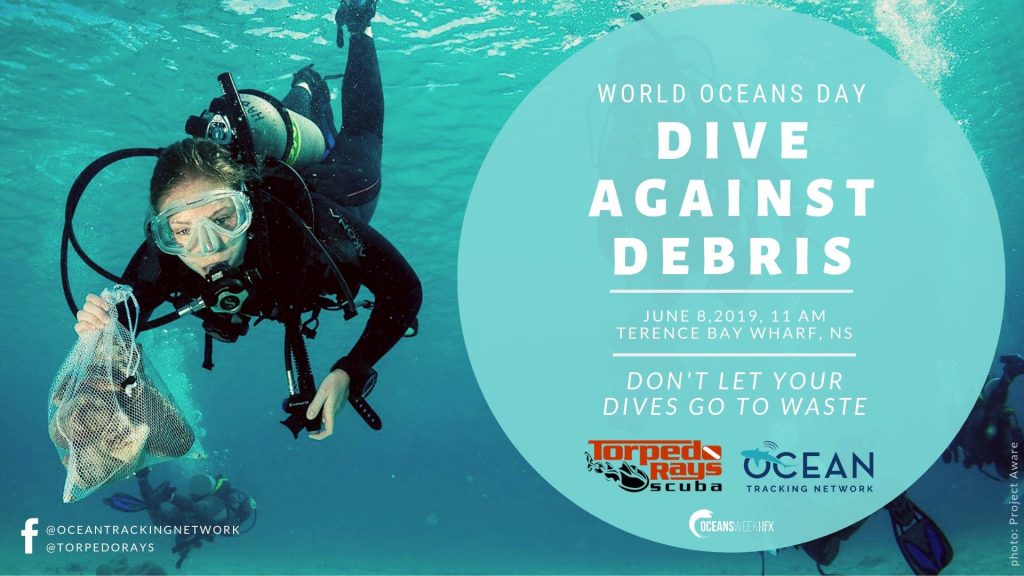 June 8, Terence Bay Wharf, NS: OTN & Torpedo Rays Scuba: World Oceans Day Dive Against Debris HFX
JOB OPPORTUNITIES:
OTN Computer Programmer, application deadline May 3/19