Marta Mihoff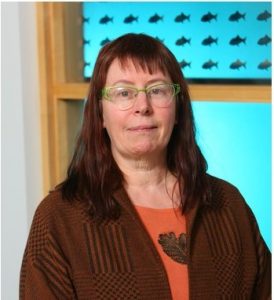 Marta works as OTN's Database Developer. She graduated with a Bachelor of Mathematics from the University of Waterloo in 1988. Early in her career, she worked in the banking industry specializing in software development and design.
In 2002, Marta moved to her home province of Nova Scotia. Before joining OTN in 2010, Marta worked in multiple contract positions for Department of Oceans and Fisheries Canada, and several universities.
Since joining OTN's Data Team in 2010, Marta has designed the database structure including an inventory of metadata for instruments purchased by OTN and partners, and the database loading process. Marta is also designing and building products using data collected to provide generalized research aids, map presentations, reports, and tools that can be accessed from multiple third party applications.