Jon Pye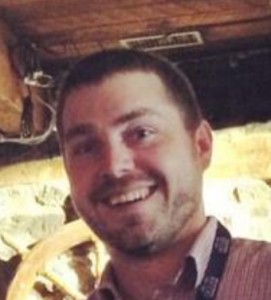 Jon Pye joined OTN in April of 2014. He oversees configuration and operations management in the Portal Manager role of the Data Management team. Previously he managed the oceanographic data collected by OTN's autonomous underwater/surface vehicles.
Jon's interest in the ocean began when he joined the Cullen laboratory in 2005 as a database designer during the Lunenburg Bay project, an interdisciplinary effort which sought to characterise the physical and biological characteristics of Lunenburg Bay using solar-powered instrumented buoys and novel estuarine ocean physics models.
Since then he's consulted on data and process management strategies for biofuels initiatives, sought to bridge the gap between laboratory results and queryable data services, and written a Python library to decode and handle a purpose-built binary data compression format. After a brief time as part-time database manager to both the Ocean Tracking Network AUV team and MEOPAR's Field Operations Group, Jon joined the OTN data team.