Eight years of OTN NSERC-network supported research were highlighted at this year's annual OTN Symposium. Researchers from across Canada, and some key international collaborators, attended the two-day event in Halifax (Oct 17 and 18). This year's presentations celebrated research highlights, novel developments, and student success across 16 projects, many of which began as early as 2008.
Presentation and Network highlights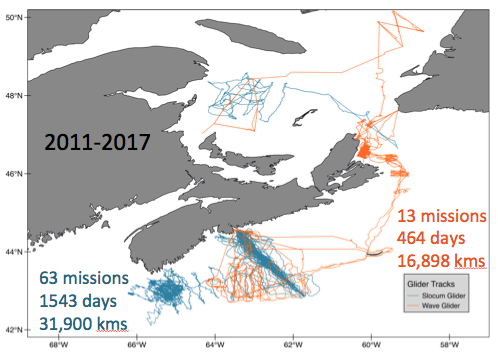 OTN's gliders belong to the first and only comprehensive glider program in Canada. The OTN glider program also cross-pollinates with many other OTN studies to monitor the ocean, providing context to animal movements. The OTN Wave Glider has to date travelled the equivalent of the circumference of the Earth. The technology started as a proof of concept in 2014 and has evolved to become a fully integrated tool for remote station offload and ocean monitoring.
Elucidating the movements of highly migratory fishes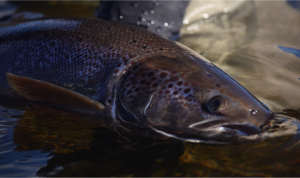 OTN researchers have done incredible work on salmon on both coasts, including revealing the paths of out-migrating Atlantic salmon smolts in northern Cape Breton and by tagging over 1,600 Pacific salmon in British Columbia– one of the largest acoustic tracking studies ever conducted. Both east and west coast salmon studies seek to understand influences on salmon migration, threats to salmon survival and to compare wild and hatchery salmon physiology.
Over seven years, the OTN's tracked eels ran into several snags, including the jaws of porbeagle sharks. The work has partially unravelled the mystery of eels' 6,000 kilometre-long journey to the legendary Sargasso Sea spawning area. In 2016, researchers on this project documented the first (highly-publicized) observations of American eels reaching the Sargasso Sea.
Networking at its finest
Small but mighty, the OTN accelerometry study has used tiny accelerometry tags to document high-resolution, fine-scale movements of six OTN study species –including Atlantic sturgeon, grey seal, Greenland shark– across several OTN projects. Researchers from this project have also turned their work into a commercial success and remain one of the best examples of integration and leveraging to come out of the Network.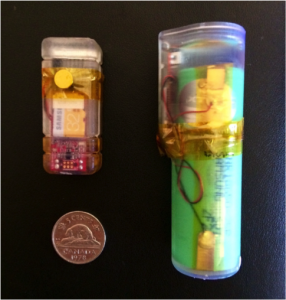 Social science and working with Indigenous communities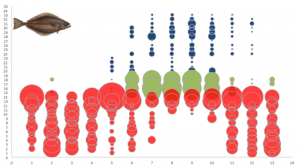 Several projects conducted within OTN rely on the expertise and experience of local community members. OTN studies on all three marine coasts (Pacific, Arctic and Atlantic) work with Indigenous partners to conduct tracking work on culturally, commercially, and ecologically important species. In particular, OTN's Arctic tracking studies are concerned with the sustainable development of fledging Arctic commercial and artisanal fisheries on Greenland halibut. Here, tracking research revealed the seasonal movements of this Arctic ground fish and successfully altered fishing boundaries toward providing fairer access to the fish by Inuit communities and to improve the management of this fishery.
A recently initiated component of OTN research is looking at perceptions of telemetry science among Indigenous communities, as well as analyzing knowledge mobilization and science communication pathways and efficacy.
Speaking of "#scicomm"…
As always, the OTN Symposium was peppered with workshops, training and special presentations. Network members hosted a science communication round-table, emphasizing the importance of clear communication among expert and non-expert audiences.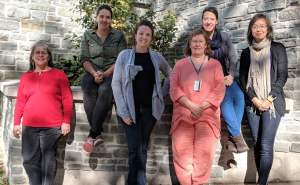 OTN data managers held a database node training workshop to certify data managers from the broader acoustic telemetry community (FACT, ATAP, DFO) on OTN-style data management software, systems and procedures. The OTN modelling group gave a wrap up talk on OTN data and visualization and the Symposium finished with a "food for thought" discussion some of the ethical questions that arise from tagging and telemetry research.
That's a wrap on 2017!
This year marks the end of OTN Canada research under NSERC funding. OTN continues operations under support from the Canada Foundation of Innovation – Major Sciences Initiative among other provincial, federal, and in-kind support.
The next phase of OTN will retain core framework questions such as qualifying and quantifying animal migration, behaviour and survival using acoustic telemetry; monitoring oceanographic changes in critical habitats; and exploring how anthropogenic activities affect aquatic animal movements. Though OTN has outgrown part of its current funding structure, the Network continues to receive funding from other sources and is expanding to include more academic and industry partners.
Most importantly, the annual OTN Symposium will continue to be held every year as funding allows to ensure that the research, integration and collaboration that began and flourished under the aegis of the OTN Canada Network maintains its momentum.
Onward ho!