Position Title: Ocean Glider Technician
Adaptable, self-motivated and interested in working with autonomous vehicles? This might be the position for you.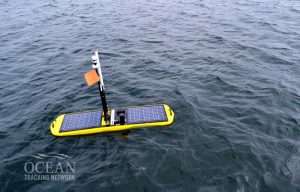 Dalhousie Ocean Glider Team/Coastal Environment Observation Technology and Research (CEOTR) is looking for candidate to fill a term position as a glider technician, starting April 1st, 2018.
The glider technician will manage wave glider operations, including preparing and organizing mission plans, deploying vehicles off vessels, processing and analyzing data as well as contributing to other field operations as needed.
The position duration would be full-time for one year. If this opportunity sounds like it may be of interest to you, please send your CV and cover letter to Richard Davis at Richard.Davis@dal.ca by March 1st, 2018.
Qualifications and more information on the opportunity can be viewed here.