Web cameras are transforming environmental monitoring. Increasingly, scientists are analyzing video data to improve forecasts, answer questions, and support decision making. Although camera data are being applied for environmental monitoring, they are currently underutilized.
SECOORA is hosting a data competition to identify ways in which video footage from web cameras can be applied for societal benefits. Data challenge contestants must use the WebCAT camera data and create a data visualization, mobile application, product, tool or some other creative submission that answers a real-world question or solves a problem.There are two categories. Each have a $3,000 prize. Join us for a kick off webinar on Friday January 18, 2019 at 12 PM ET- click here to register.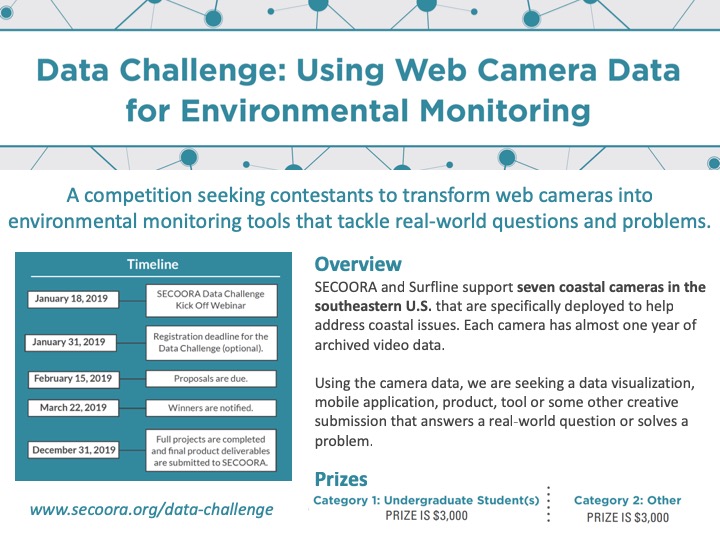 Learn more: http://secoora.org/data-challenge/
Proposals are due February 15, 2019.