Nick Voutour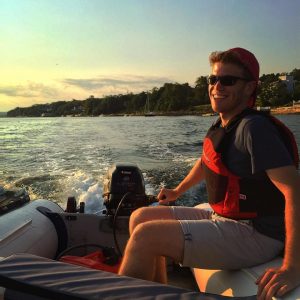 From a young age, Nick has always been fascinated with our planet's oceans and the variety of marine animals that live within them. It was this interest that motivated Nick to join the communications team at Ocean Tracking Network.
Born and raised in Saint John, New Brunswick, Nick is a proud Maritimer currently working towards a Bachelor of Public Relations with a minor in Marketing at Mount Saint Vincent University. Aside from his schoolwork, Nick is involved as a community volunteer with Halifax Pride and active in the sport of rowing within Nova Scotia.
After graduating at MSVU, Nick would like to pursue a career science communication – specifically in the oceans sector.