In November, the Canada Foundation for Innovation launched a series of exposés celebrating 20 years of science innovation in Canada. 'Research builds my communities,' officially in 2017, profiles Canadian researchers who've made significant contributions to Canadian science and innovation under CFI support.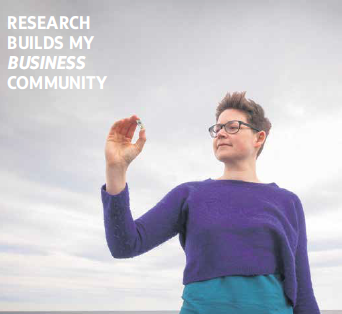 OTN post-doc, Fran Broell, is featured for her contribution to Canadian industry. Broell's company, Maritime BioLoggers, develops accelerometer tags to track fine motor movements of animals. Accelerometer tags ("fitbit for animals") are providing a new perspective into the behaviours of grey seals, sturgeon, and Atlantic cod.
Read CFI's 'Research builds my community' research and innovation piece in The Globe and Mail
CFI is OTN's principal funding agency under which the global tracking infrastructure and core personnel are supported.